It has been a week since we came back from TechCrunch Moscow and it would be unfair to be silent about the results.
Well, today we've got 3 great pieces of news and a couple of photos)
First things first.
Teamlab 7.0 is officially out! From now your team is working in a brand new Teamlab Office.
It was released on the 9th of December, the first day of TechCrunch Moscow. We are very thankful for your patience, understanding and support, as the release took quite much time and effort. However, it's here, completely renovated and refreshed – hope you've already checked out the new website. We've tried our best to make it modern and stylish.
Second and the most exiting.
We are leaving CHEAP ACCOUNTS for small teams and startups. This decision is based on the feedback that we got after announcing pricing plans here. We realize that some teams can not afford paying for software monthly, however they also need an effective collaborative platform.  We understand the demand and in our turn want to show some support and foster their growth.
Thus accounts for 1-5 members cost $50 per year.

For more details about the pricing, please go to our pricing page
The last but not the least.
As promised, we're happy to share the results of TechCrunch Moscow 2012, which took place at the beginning of December. There were 46 startups and we are proud to say we were among those 6 which passed to the second round. Though we didn't win the game, we got a huge portion of positive emotions, useful experience and which is more important  – were able to announce the new version release to a wider audience!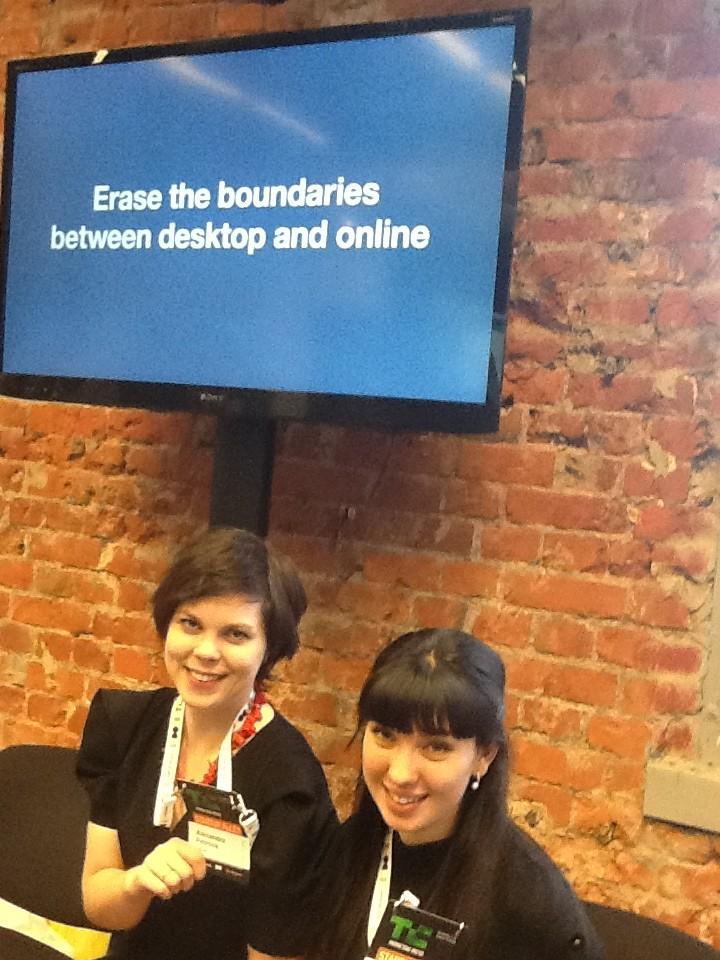 Here is our Startup Alley stand.
Welcome Alexandra,
Head of Teamlab Marketing Department
and Nina, Teamlab Marketing Manager

Meet our great team!
Or take a better look at everyone here

Have you already checked the online spreadsheets and presentations editors?
We bet, you'll like them!
As usual, we are willing to hear from you, so don't hesitate to share your thoughts in comments and have a good day!